I Finally took the plunge and bought an XBox One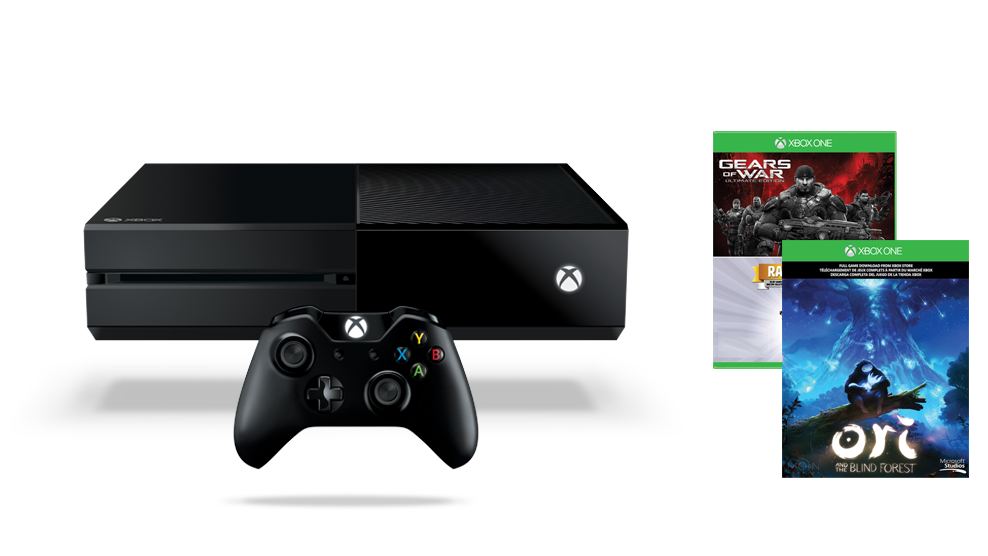 I've been a very happy owner of XBox since the first one was released. I bought the original XBox and the XBox 360 on release day. I have watched the dashboard change from its original layout to the latest layout.

Original XBox Menu
My XBox 360 is so old that it has a 20GB hard drive on it and it's white. I had the "red rings of death" and sent it in to have it fixed. I still loved it and played it a lot. I remember the first time I encountered "the flood" in Halo and ran my butt off to avoid the massive swarm at the end of the game, running out of ammo along the way. Man, was that a blast.

Flood Carrier
I remember thinking how advanced the graphics were on Morrowind on the original XBox. We've come so far since then. I thought those graphics were "photorealistic", but today's graphics are far more advanced.
Evil abounds in Morrowind
I've been saving my "allowance" for a few months now and was looking for a way to spend it (keeping it in savings was killing me :wink: ). At first, I was considering buying an Apple Watch, but after a few days of consideration, I finally decided that it was time to upgrade my gaming console.
When the XBox One first came out, I felt that I did not need a new gaming console because I would just play my games on my PC. However, after buying and spending hours playing PC games, I realized that I was very uncomfortable sitting in my desk chair for the duration. I was also wearing headphones because I hate all the wires associated with desktop speakers. Playing games while sitting on the sofa, with the soundtrack coming from the stereo would be a far better experience.
So, last night, I traded in my old XBox 360 for the holiday bundle of the XBox One. I chose the holiday bundle because it has over 30 games included with it. I didn't have much time with it before I had to go off to bed, but I did manage to get Netflix and a few other apps downloaded. I also got it wired up to my DVR cable box so we could watch TV through it.
I am going to look into getting the USB TV tuner to see if I can use that with our cable company. I am hoping that I can so I can get rid of this terrible DVR that they gave us. We really liked the way Comcast's DVR worked (the Scientific Atlanta model), so we were very disappointed when we got this piece of junk from WOW! cable (our cable provider). However, WOW! gives us 60Mbps Internet for the price of 30 and they don't have data caps, so we can't complain overall.
Now is a good time to get into console gaming as there are a few games that I'm really excited about:
Elder Scrolls Online: Tamriel Unlimited (I have been playing it a lot on the PC)
Fallout 4
Star Wars Battlefront
Fable Legends
Destiny
I am also looking forward to playing the updated version of Gears of War that came with my XBox One.
I think that, in the end, getting an XBox is far more useful than spending the same amount of money on an Apple watch. I think my Pebble will do fine for now.