The farm, Chapter 1 - Chickens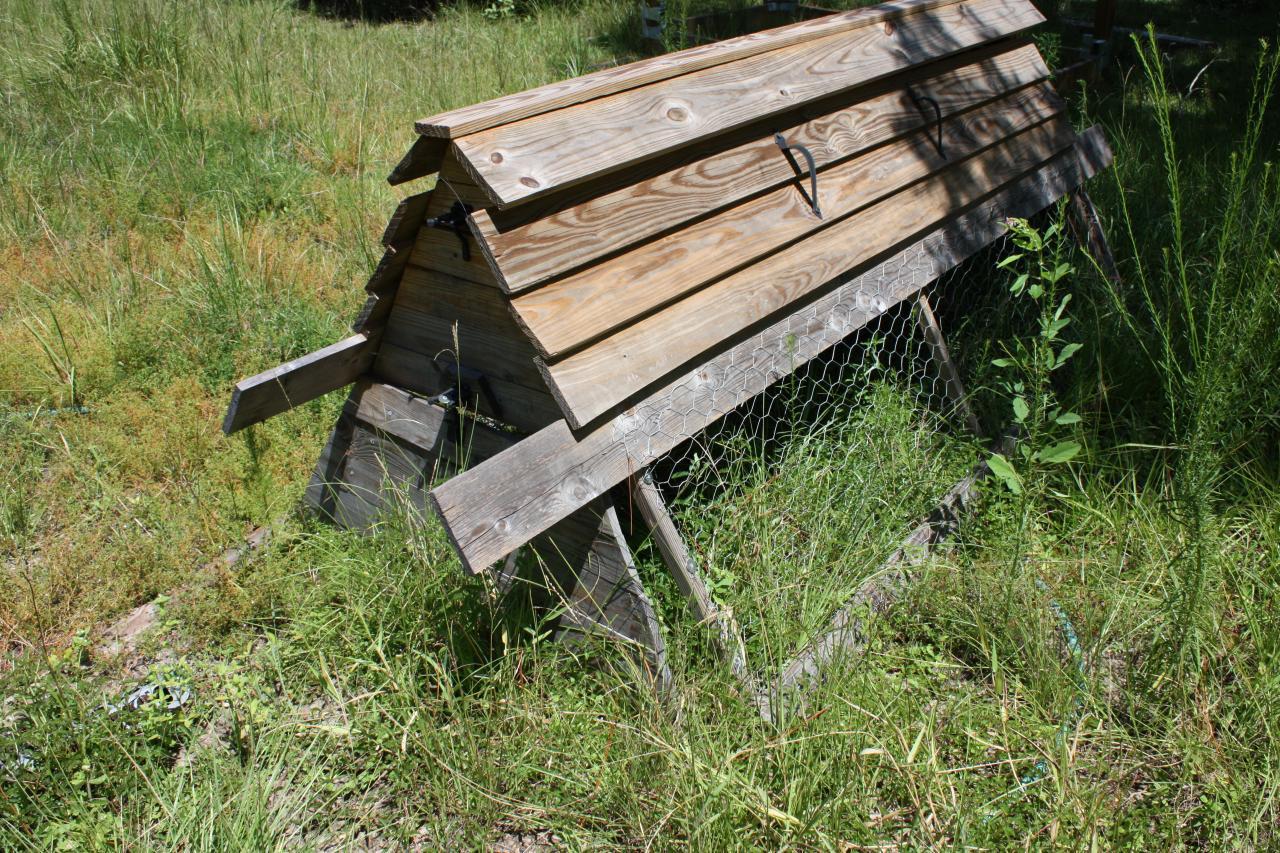 Update Dec. 7, 2014: We now live in Savannah, GA. A lot has changed since this post was made.
Update February, 2017: We are now happily settled in Montgomery, AL. South Georgia is just a memory. I may revisit the chicken coop, but a coworker has an awesome chicken coop that he built that I think will work better than the Catawba.
It's been a little over two years since Laurie and I moved to South Georgia.
We live on about 12 acres with a nice pond in the back in a town just outside of Waycross, GA.
This is the ideal situation for a farm, right? Well, sort of. I was raised in the suburbs of Atlanta. The most exposure to animals was my two dogs. However, that's not going to stop me from becoming a "farmer". I imagine that we'll have all the food we need right here on this land. That's going to take some time.
Every journey starts with a single step, and this step is… CHICKENS!
To raise chickens (we'll only be raising chickens to produce eggs), they need a house to live in. For that reason, I spent a few days building a chicken coop. I got my plans (excellent plans, by the way) from http://www.catawbacoops.com . After about $75 in lumber and an unknown amount of money on new tools, hardware, and fasteners, I got started on my coop.
Day 1 was all about making the cuts. I had a lot of wood to cut.
Truckload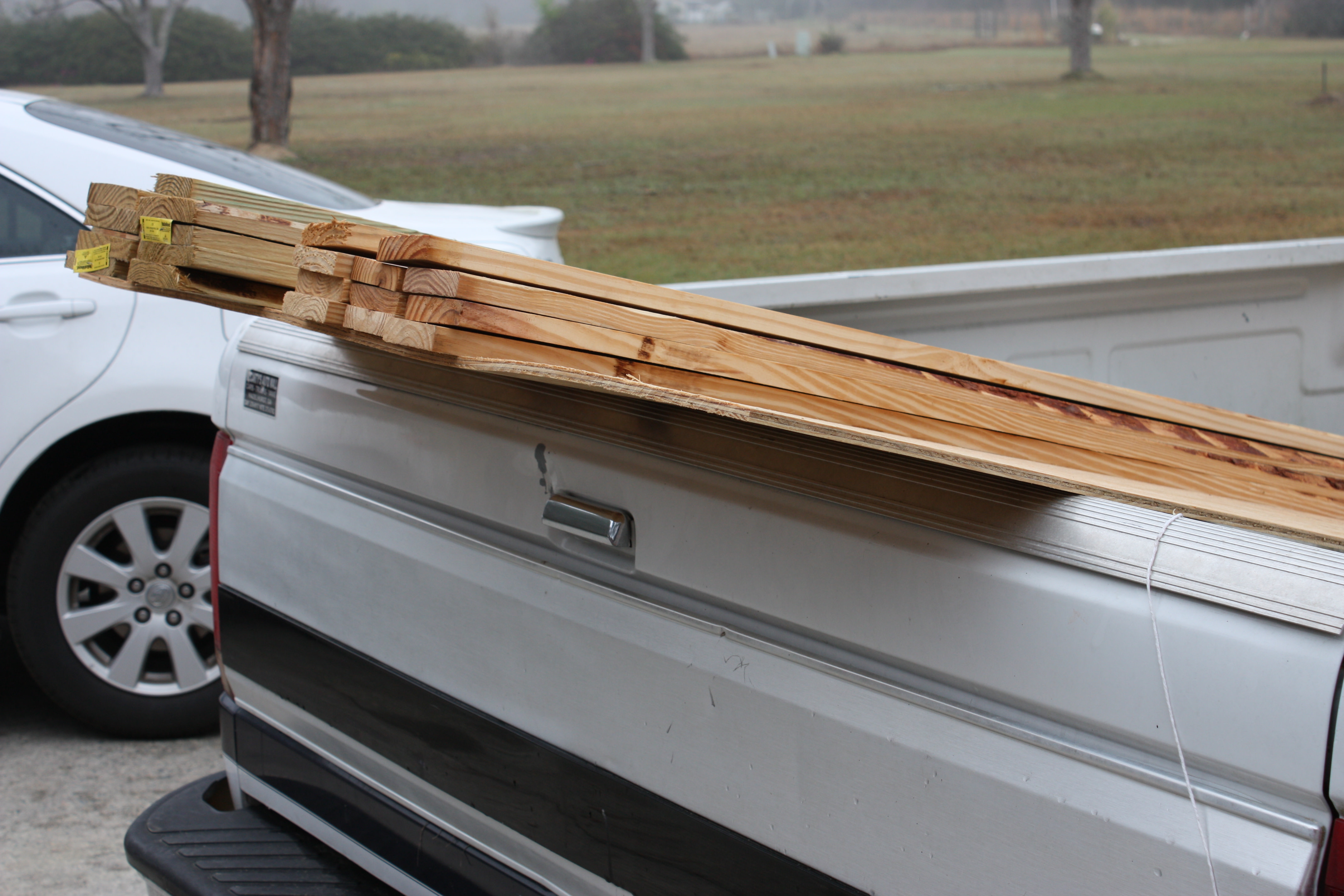 Power! Power!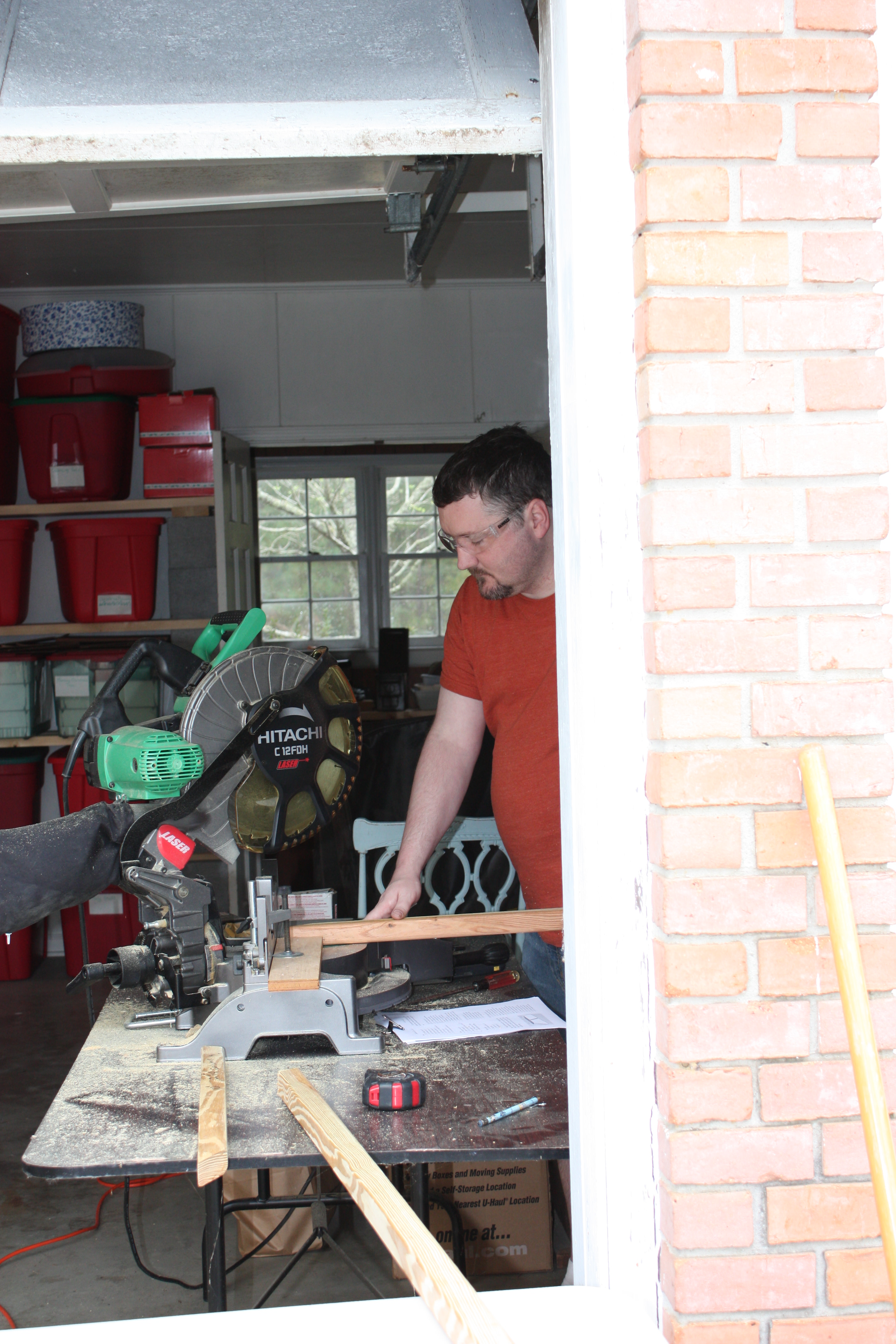 After making the cuts, I had the pieces I needed to assemble the coop.
Parts are ready!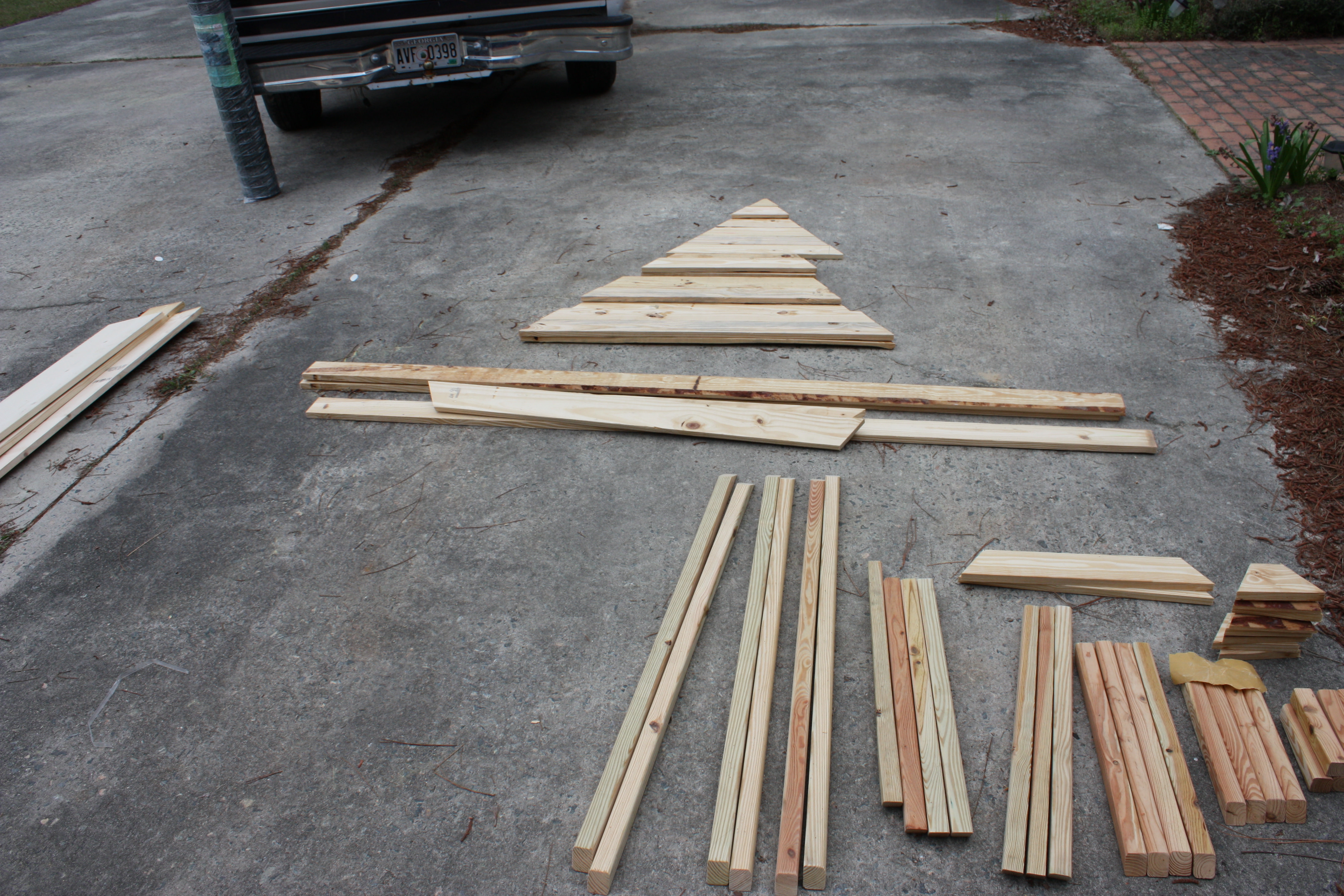 So, I started…
Skeleton...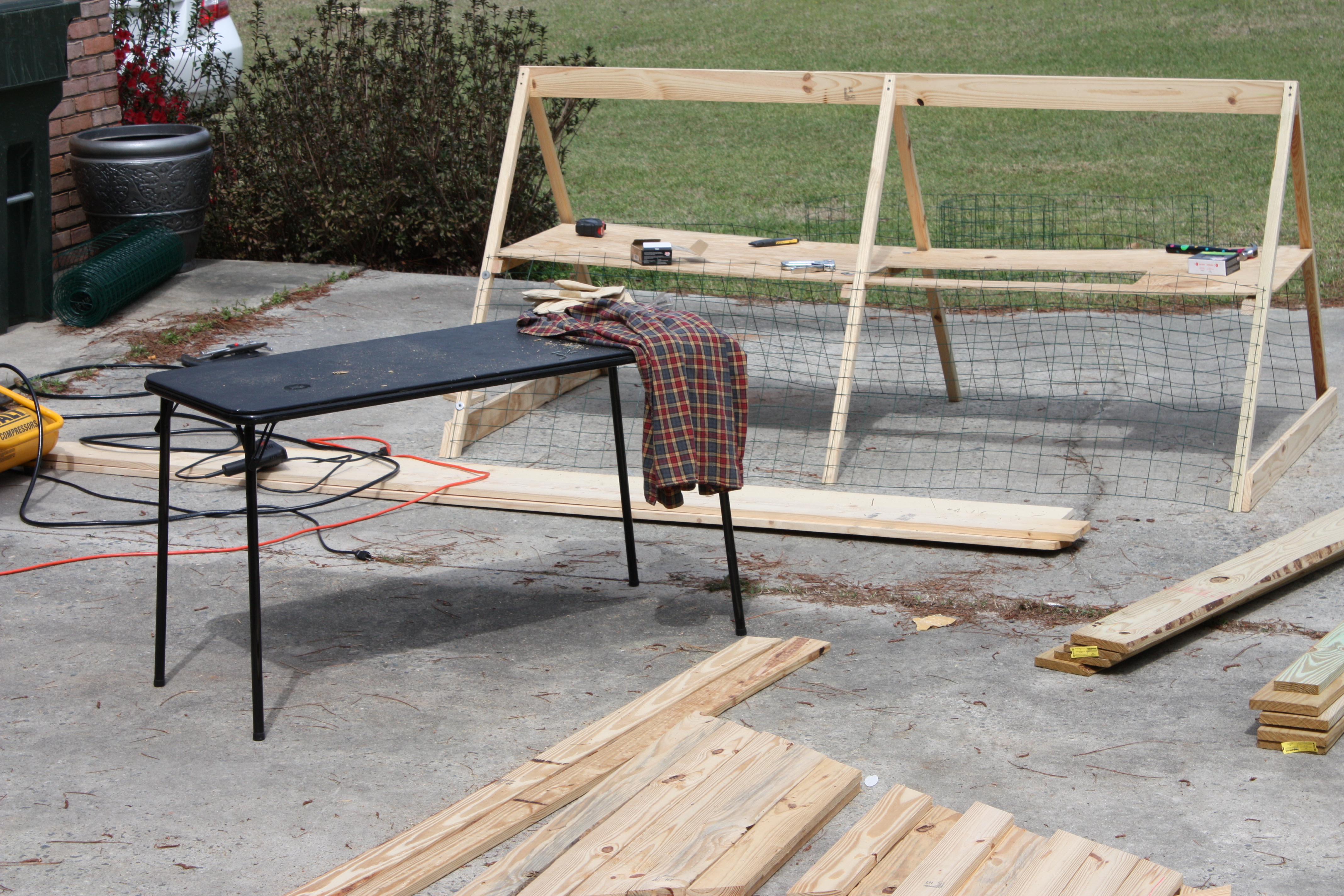 After getting the skeleton in place, I built the lower fencing and side walls…
Long side view with fencing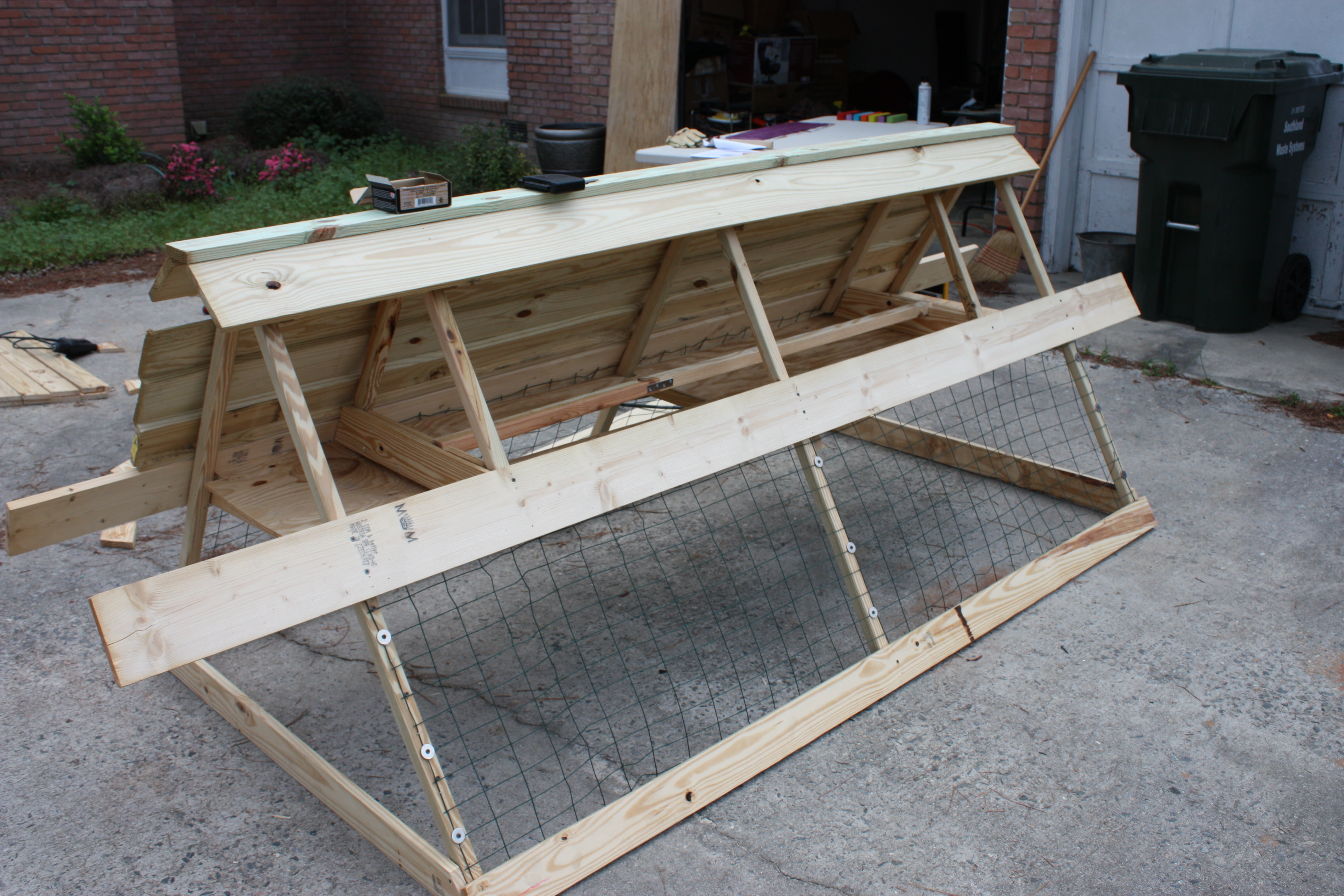 While I'm doing my bit, Laurie is working on the "stairway to heaven", a colorful ladder that the chickens will use to get from the bottom to the top.
Laurie painting the 'Stairway to Heaven'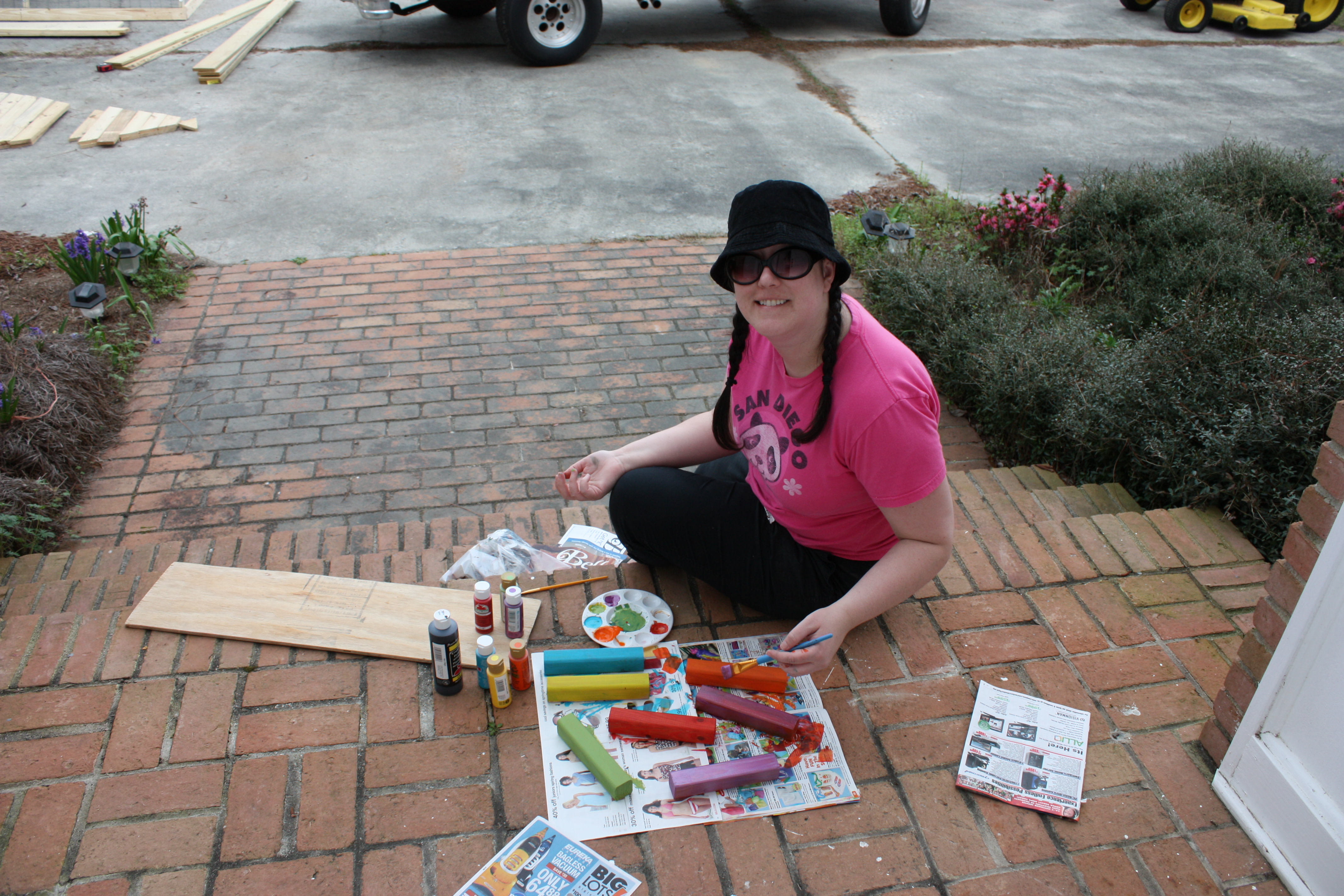 Once the side walls were created, I built the main and egg doors…
Side view with doors closed
Here's a view of the front wall with the egg door removed…
Egg door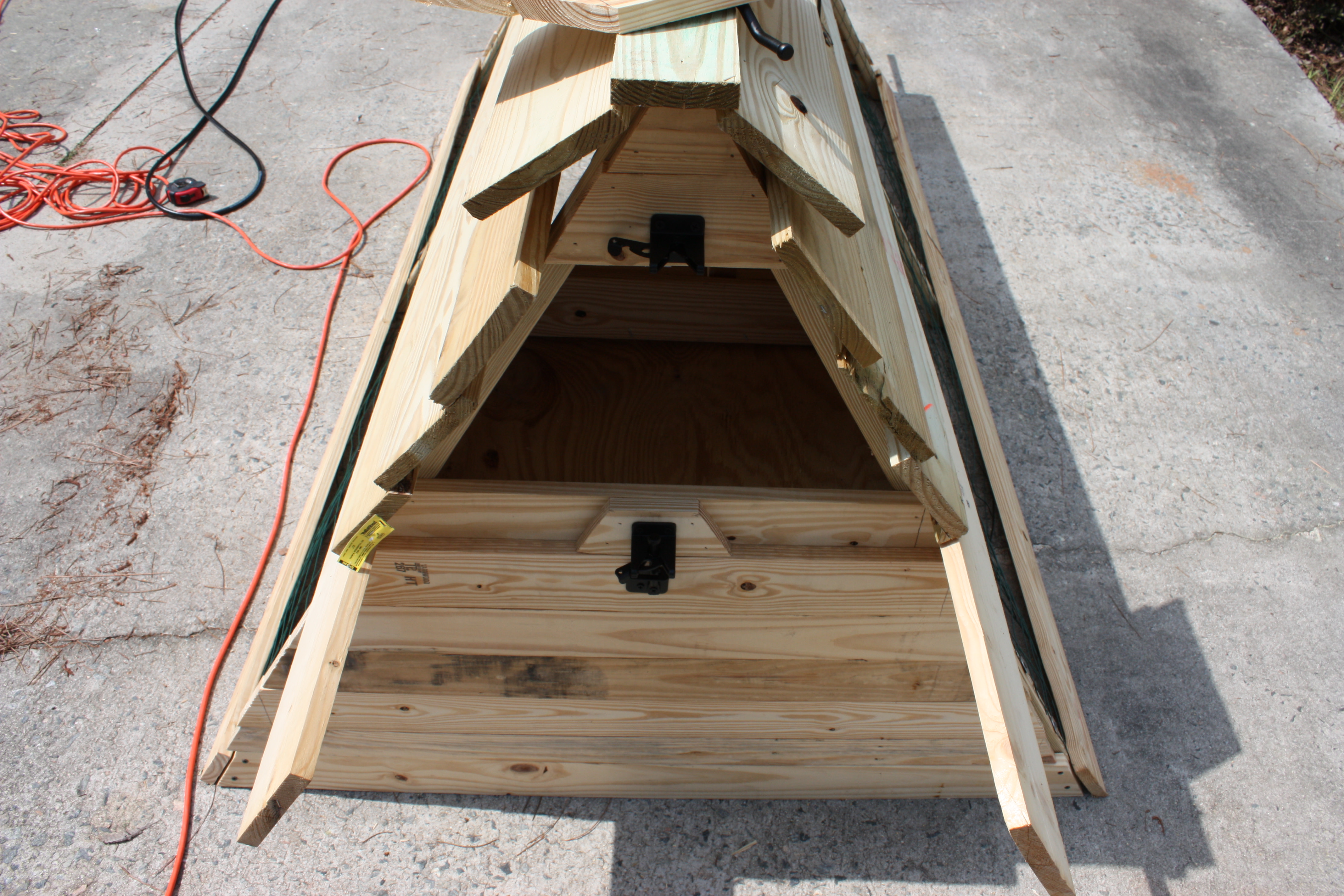 Here's the installed door. It works on a pulley system to raise an lower the door to keep the chickens out of danger.
Ladder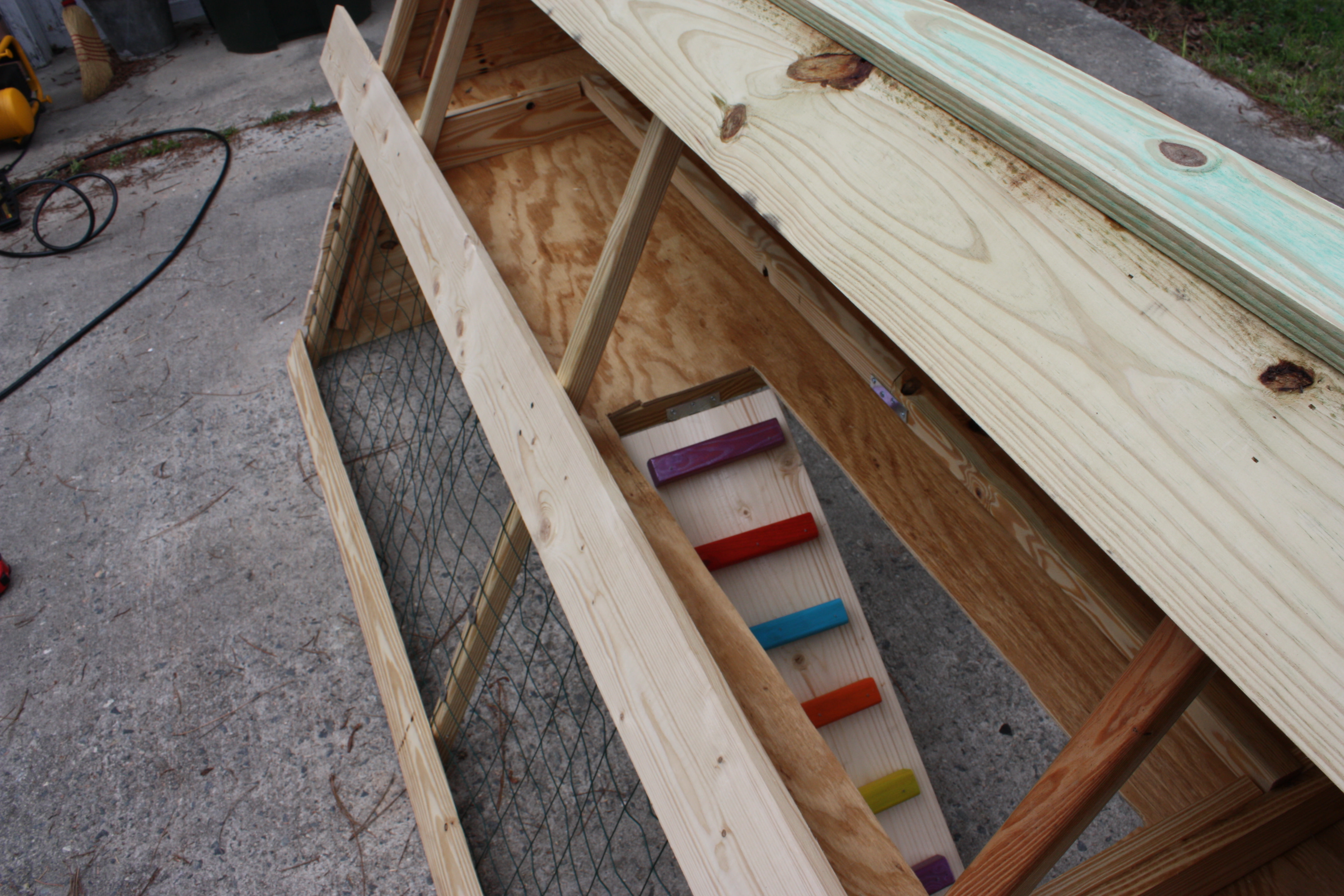 That's pretty much it. The chicken coop is complete and awaiting the chickens. We'll have to buy the chicks and raise them for a few weeks before we can put them in the coop.
So, here we go, off to a start with the farm. I think we'll do the garden next, and get a goat in the process. Fresh eggs from hens and fresh milk from a goat. There's a good start!
Update 2017: Too bad the farm didn't work out. However, we are very happy in the suburbs of Montgomery, AL. Things turned out OK.