Walking around Atlanta with Laurie
Since renting the place in Atlanta in Inman Park, Laurie and I have changed our eating habits and started walking more.  We've walked almost 20 miles since Sunday morning.  My legs are fine, but my knees are sore and my small right toe is developing a blister.
We shopped at a sporting goods store for the first time in our life and spent more money than we usually do at Target.  New hobbies/interests always cost money to get started…walking is no exception.
Laurie and I both bought comfortable apparel for our walking adventures.  I got some great Under Armour stretch pants and a red stretch shirt.  I look like Mr. Incredible with my gigantic belly protruding from my tight red shirt.  I told Laurie that I was going to print out an iron-on Incredibles logo to finish off the costume.
We also bought a Camelbak backpack.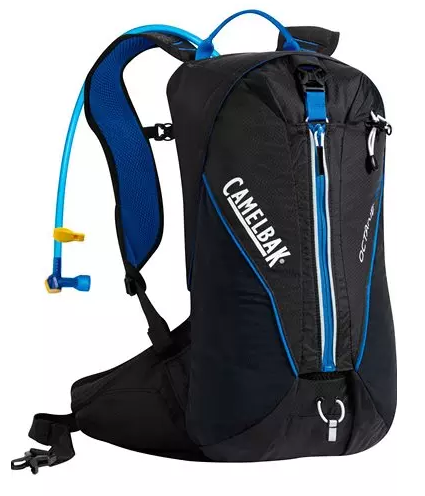 It holds 100oz (3 litres) of water, my Creative Zen Portable Media Center, our keys, an umbrella, and our IDs.  In addition, it's a lot less geeky than my "fanny pack" was.  I'm not worried, though, I used to wander around wearing a Jester hat, tie-on pants, knee-high mocassin boots, and a loose-fitting red shirt that had leather ties on it and poofy sleeves.
Regardless of how cool or not the outfit is, it makes walking a much more pleasant experience. One day, my legs will stop rubbing together, but until then, the pants are a nice workaround.  I bought some running shorts to wear over them so the rest of the world doesn't have to suffer with me.
We're planning a few more walks.  Already, we've walked from Decatur to our home, we've walked to the CNN center and back for breakfast, we walked to Emory University and back, and we've walked to Olympic Park (and rode MARTA home).
It's nice to be in-town where I can pick a destination and walk just about anywhere in 1 or 2 hours.  I used to spend that much time in my car on the Atlanta Interstate.  On foot is much better, and you get to enjoy the buildings, shops, and restaurants that you walk by on the way.  It's a great way to discover the city and a fantastic way to meet people.  We've walked to the King Center (it's only about a mile from our house) and into Midtown Atlanta (Piedmont Park – and beyond).
It's nice to get some exercise and get out of the house.  There's very little interaction with other people, so I don't feel so nervous.  It's also a good way to avoid boredom and listen to lots of music that I download from Rhapsody into my PMC.